Teresa Schwab
---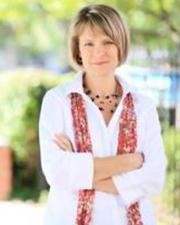 Biography
—
Teresa brings a diversity of experience to her work, including nearly 20 years in the not-for-profit and volunteer sectors--two of those years spent working as the Director of Public Policy for a health care conversion foundation, and another two years spent volunteering overseas with Peace Corps in rural community education and development. Teresa has been on the management teams of organizations with budgets ranging from $50,000 all the way up $50 million.
Teresa has spent a good part of her career working on systems and policy change, spanning the issues of child welfare, oral health and access to health care. She spent five of those years as the founding Executive Director of one of the nation's most successful statewide oral health coalitions, focused on improving oral health through advocacy, education and public awareness. During that time, she developed the Dental Champions Leadership Program that combined leadership and advocacy skill development training with experiential learning opportunities with the goal of creating a network of oral health leaders throughout the entire state of Kansas.
Teresa holds a Master's Degree in Social Work from the University of Kansas and an undergraduate degree in Psychology from Emporia State University. Teresa has completed leadership training with both the Center for Creative Leadership and the Kansas Leadership Center. She has also completed civic leadership coach training with the Kansas Leadership Center as well as training in effective facilitation with Leadership Strategies. Teresa is a member of the Kansas Leadership Center Civic Leadership Coach Team.
Teresa is President of Arnavon Strategies, LLC.